Click + Learn

with DNALC Media
Type to search DNALC multimedia library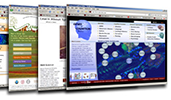 Educational, Media-rich Sites
With private and federal foundation support, we have developed educational, content-based Internet sites for audiences from middle school to adults.
Learn more: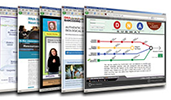 Lab & Bioinformatics Sites
These sites are built around laboratory experiments and bioinformatics and were often developed in collaboration with Cold Spring Harbor Laboratory scientists.
Learn more: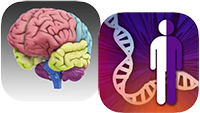 Apps
3D Brain has 2 million + downloads and allows you to rotate and zoom brain structures. Gene Screen smartphone apps include a simple tool for analyzing human genetic disorders. Weed to Wonder details how humans changed corn and how corn changed human society.
Learn more:

Textbooks
The DNALC has published lab texts that are used in advanced high school and university classes: DNA Science focuses on bacterial genetics; and Genome Science expands analysis to plants, animals, and humans.
Learn more: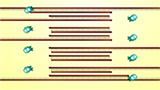 Biology Animations
DNALC animations feature stunning visualizations of cellular and molecular processes. Journey inside a cell as you follow proteins in Cell Signals. Zoom along a three-dimensional rendering of 650,000 nucleotides of human chromosome in Chromosome 11 Flyover. Processes like DNA translation, transcription, replication, and more are explained in interactive animations..
View Animations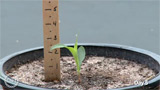 DNA Videos
A collection of videos produced by the DNALC, highlighting key topics and recent projects.