Licensed Centers


& Programs Modeled on the DNALC
In 2001, the DNALC initiated a formal program to assist institutions and governments that wish to quickly and efficiently implement a hands-on science center devoted to modern biology education. Under the licensing plan, institutions have transparent access to DNALC teaching methods, Internet technology, and intellectual property.
Licensed Centers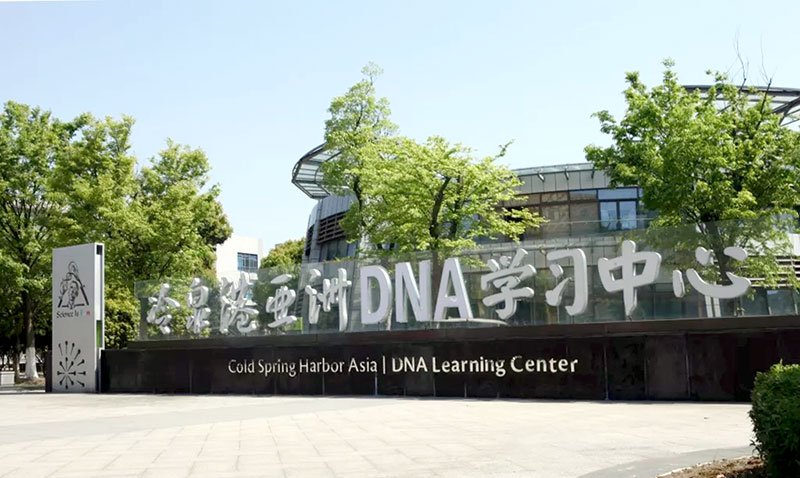 Cold Spring Harbor Asia DNA Learning Center
Suzhou, China
Established in 2015
Cold Spring Harbor Asia DNA Learning Center is located in Suzhou Industrial Park (SIP), outside of Shanghai, China, and close by CSHL Asia Meetings and Courses. The center was conceived through a collaboration between CSHL and SIP. It is the first hands-on teaching institution of its kind in China. The objective of DNALC Asia is to offer the same hands-on lab experience in Suzhou as is offered at the DNALC in Cold Spring Harbor, providing students with lab and analytical skills needed for science study at American universities.
Go to CSHA DNALC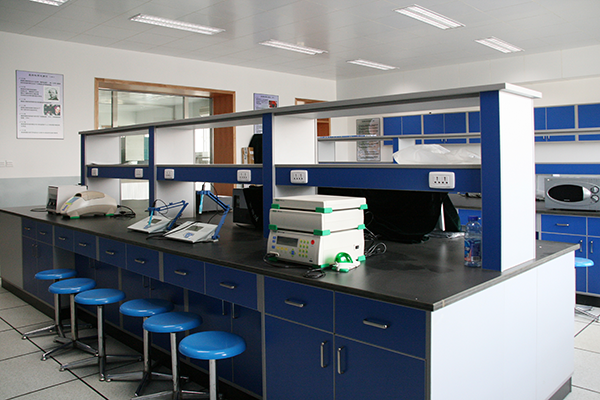 Cold Spring Harbor Laboratory DNA Learning Center at Beijing No. 166 High School International Life Science Institute for Youth
Beijing, China
Established in 2014
Our collaboration with China began in 2011, when 20 students from the Beijing No. 166 High School came to Cold Spring Harbor for a three-week summer workshop. Now many Chinese students visit us each summer and winter for workshops, and select students complete research internships. In 2014, we opened the Cold Spring Harbor Laboratory DNA Learning Center at Beijing No. 166 High School International Life Science Institute for Youth, with funding from the Dongcheng District. The lab provides space for workshops for students, and teacher training programs.
University of Notre Dame DNA Learning Center
Notre Dame, Indiana, USA
Established in 2013
The DNA Learning Center of Notre Dame University is located on campus in the Jordan Hall of Science. As a licensed center, programs for students in elementary through high school, including field trips, in-school instruction and summer camps, are modeled after the CSHL DNALC. The center plays a pivotal role in the University's education outreach and serves as a local resource for the community.
Go to University of Notre Dame DNALC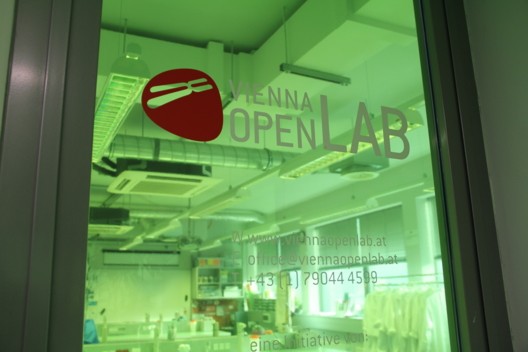 Vienna Open Lab
Vienna, Austria
Established in 2006
Vienna Open Lab is an initiative of Dialog Gentechnik with the Institute of Molecular Biotechnology in Austria. As a licensee, the Vienna Open Lab hosts students and teachers for lab-based instruction, some of which is based on popular DNALC field trip and summer camp programs. It is also open for public outreach programs on genetics and biotechnology.
Go to Vienna Open Lab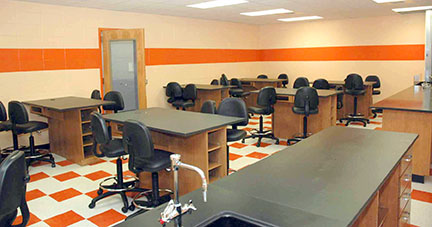 Clemson University Life Sciences Outreach Center
Clemson, South Carolina, USA
Established in 2003
In 2003, Clemson University joined the ranks of current licensees. Clemson initiated the South Carolina DNA Learning Center with an initial grant of $500,000, with the intent to focus on agricultural genetics.
Go to Clemson University Life Sciences Outreach Center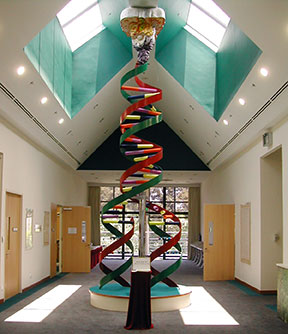 DNA Learning Lab
Republic of Singapore
Established in 2003
Within a year of signing a licensing agreement in 2002, two facilities based on the DNALC model came online in the Republic of Singapore - one to serve teachers and the other to serve students. The DNA Centre at the National Institute of Education (NIE) features two teaching labs, a bioinformatics lab, and small exhibit space, and the DNA Learning Lab at the Singapore Science Centre - with dual "Watson" and "Crick" teaching labs surrounded by a "DNA Trail" exhibit. About 24,000 students attend programs at the DNA Learning Lab each year.
Go to DNA Learning Lab
Centers in Development
DNA Learning Center Nigeria
Godfrey Okoye University, Ugwuomu Nike, Enugu State, Nigeria
Established in 2019
Mexico City
Mexico
Since 2013 the DNALC has been in licensing discussions with representatives from the Mexican Ministry of Agriculture (SAGARPA) and Mexican Health Academies, as well as Mexican researchers and business owners. Ultimately, this collaboration aims to bring biotechnology and genomic research to buttress the agricultural sector of Michoacán State, which is the number one high-value agricultural producer in Mexico, and to support the development of several DNA Learning Centers in Mexico City and surrounding states. An Urban DNA Barcoding Research Program has already begun in Mexico City. Teachers are being trained as research mentors by faculty from the University of Mexico (UNAM), and are supported by licensed equipment footlockers.
DNALC Around the World