Collaborate

with the DNALC
Scientific & Educational Collaborations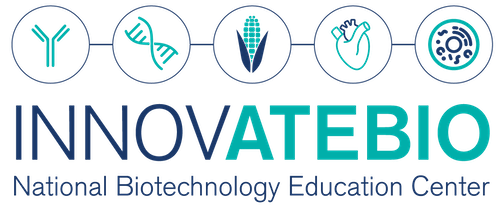 InnovATEBIO National Biotechnology Education Center
The DNALC is a lead institution in the InnovATEBIO National Biotechnology Education Center, which is working to advance the education of highly skilled technicians for the nation's biotechnology workforce. Our role is to develop a Genomics Hub to support genome-based experiments in two-year colleges and to work nationally to support the establishment of other Hubs that support biotechnician training.
Go to InnovATEBIO Hubs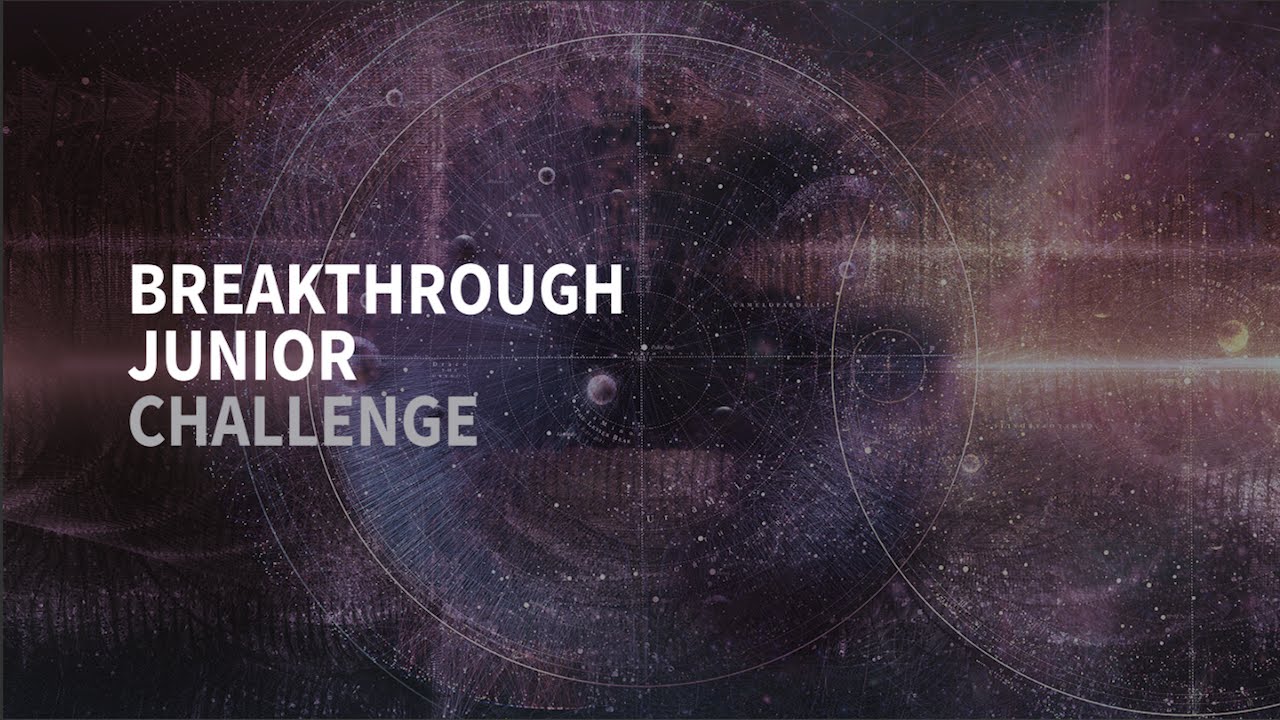 Breakthrough Junior Challenge for Students
In 2015, we began teaming with the Breakthrough Junior Science Challenge, in which precollege students produce short videos that expalin an important and challenging concept or theory in science. Funded by Mark Zuckerberg, Priscilla Chan, and Yuri and Julia Milner, the Junior Challenge is a complement to the prestigious Breakthrough Prize, designed to inspire creative thinking about fundamental concepts in the life sciences, physics, or mathematics. The winner receives a $250,000 scholarship and the inspiring science teacher receives $50,000. Our task: to administer $100,000 to design and equip a Breakthrough Science Lab for the winning school. The DNALC works with the school principal and science faculty to design the lab and acts as purchasing agent to procure quality equipment and supplies at CSHL's negotiated rates. DNALC staff members then provide on-site training for school faculty to implement labs from its DNA Science, Genome Science, and DNA Barcoding 101 curricula.
A Breakthrough Science Lab follows the blueprint for teaching labs developed at the DNALC. This proven design has been adopted by partner institutions worldwide. To encourage student engagement and collaboration, the lab features flexible workplaces with minimal clutter. Each laboratory includes a complete set of equipment needed to implement the DNALC's cutting-edge molecular biology curricula, highlighted in the popular textbooks DNA Science and Genome Science.
In the first year of the Challenge, Ryan Chester from North Royalton High School won a Breakthrough Science Lab for his school. There were three 2016 winners from around the world: Deanna See, Raffles Girls School, Singapore; Antonella Masini, Cambridge College, Lima, Peru; and popular vote winner Hillary Diane Andales, Philippine Science High School, Eastern Visayas, Philippines, who went on to win the 2017 challenge.
All winners to date:
2015

Ryan Chester
North Royalton High School in Ohio, United States of America

2016

Deanna See
Raffles Girls School in Singapore

Antonella Masini
Cambridge School in Peru

Hillary Andales (popular vote winner)
Philippine Science High School, Eastern Visayas in Leyte, Philippines

2017

Hillary Andales
Philippine Science High School, Eastern Visayas in Leyte, Philippines

2018

Samay Godika
National Public School, Koramangala in Bangalore, India

2019

Jeffrey Chen
Burlingame High School in Burlingame in California, United States of America

2020

Maryam Tsegaye
Ecole McTavish Public High School in Fort McMurray, Alberta Canada

2021

Amber Kwok
Le Bocage International School in Mount Ory, Mauritius

2022

Noor Haideri
Blue Valley High School in Kansas, United States of America
Go to Breakthrough Junior Challenge
Barcoding Biodiversity in the Philippines
As part of the 2016 Breakthrough Junior Challenge, Hillary Diane Andales was the Popular Vote winner and her high school was awarded a new science lab for the Eastern Vismayas Campus of the Philippine Science High School System (PSHS). DNALC-style desks were installed and a full set of equipment arrived just in time for Executive Director Dave Micklos to hold a workshop to introduce PSHS teachers to methods for lab instruction in molecular genetics and genomics.
As part of the workshop, Dave took the educators on a field trip to conduct a mini ecological study using DNA barcoding to identify plants, animals, and fungi from the local habitat.

CyVerse
Originally funded by the National Science Foundation in 2008 as the iPlant Collaborative, CyVerse provides life scientists with powerful computational infrastructure to handle huge datasets and complex analyses, thus enabling data-driven discovery. The DNA Learning Center has collaborated with CyVerse in the training of more than 2000 researchers and educators in the US and abroad, and also developed DNA Subway to make powerful bioinformatics tools accessible for teaching.
Go to CyVerse

MaizeCode
In 2016, the DNALC teamed with scientists at CSHL and New York University on MaizeCODE, a major research project to develop an "encyclopedia" of DNA elements that control gene action and influence the qualities that are selected by corn breeders. The project generates new data sets of RNA and DNA sequence that shed light on the structure and function of the corn genome. At 1.017 billion tons, the worldwide harvest of maize (corn) tops that of rice (738 million tons) and wheat (711 million tons). Maize has assumed this position as the largest staple crop after centuries of careful genetic breeding to enhance many of its growth and nutritional properties. Modeled after the successful human ENCODE project, MaizeCODE is a critical resource to help scientists link maize genotypes to phenotypes that impact economic characteristics of maize.
The DNALC's task is to prepare undergraduate faculty so that they and their students can analyze the new datasets as they are released. Another key element of the outreach program is to improve the capability of DNA Subway for community annotation of the maize genome. The exercise in "genomic crowd-sourcing" will provide a common tool for researchers and students to take a detailed look at families of related genes—and to understand how genes are regulated under similar and different situations. For these reasons, we hope that our work on MaizeCODE will show that good research and education can be exactly the same thing.
Go to MaizeCode
Curriculum Development

Carolina Biological Supply Company
Back in 1986, as our education programs grew and teachers began to adopt our laboratory methods, we sought out a company with the capability to distribute equipment and reagents to teachers implementing our labs. We signed a cooperative agreement with Carolina Biological Supply Company (CBS), one of the nation's oldest and most respected suppliers of science products for the education market. The DNALC has collaborated with CBS to develop molecular genetics experimental kits (currently numbered at 20) used by 200,000 students per year!
Go to Carolina Biological Supply Company