We offer up-to-date teacher training through biology workshops and development for teachers in genetics and biotechnology. With federal and private foundation funding, we offer these free workshops to high school and college educators, especially those in the areas of genetics, biology, genomics, and bioinformatics.
In-person
Urban Barcode Project Educator Workshop
Arden Feil, DNA Learning Center, Cold Spring Harbor Laboratory, NY
Just as a unique pattern of bars in a universal product code (UPC) identifies each item for sale in a store, a DNA barcode is a DNA sequence that uniquely identifies each species of living thing. The UBP is the first large-scale effort to engage high school students using DNA technology to explore biodiversity in New York City.
Participants will be introduced to the DNA barcoding laboratory investigation and bioinformatics infrastructure. Teachers who complete this workshop are invited to organize student teams, propose UBP projects, and present their work at our annual symposium. In collaboration with Billion Oyster Project, participants will also be trained to monitor oyster cages and barcode marine specimens.
August 22–26, 2022
9:30 a.m.–2 p.m. EDT (9:30 a.m.–3 p.m. on Monday, August 22)
DNA Learning Center NYC at City Tech, Brooklyn, NY
In-person Workshops:
August 22–26, 2022
9:30 a.m.–2 p.m. EDT
(9:30 a.m.–3 p.m. on Monday, August 22)
DNA Learning Center NYC at City Tech
62 Tillary St, Brooklyn, NY 11201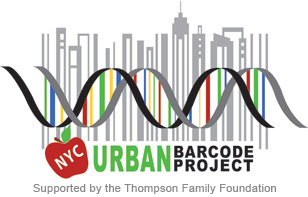 PAST EVENT
Teaching Biotechnology Skills through DNA Metabarcoding Biodiversity Research
Learn how to lead your students in metabarcoding analyses using affordable biochemistry and online tools developed by the DNALC. Next generation sequencing (NGS) provides thousands of DNA barcodes from hundreds of samples containing microbes (microbiomes) or other organisms in the environment (eDNA). DNA metabarcoding draws on techniques from molecular biology and introduces students to massively parallel genome analysis, including NGS quality control and data science, to identify species. Bioinformatic analysis of metabarcoding data are conducted in the DNA Subway Purple Line, a browser-based pipeline incorporating QIIME2, a research-grade metabarcoding platform. Workshop seminars introduce key concepts and emphasize high-value skills aimed at workforce development.
July 20–22: DNALC NYC, Brooklyn, NY
August 8–10: Forsyth Technical Community College, Winston-Salem, NC
---
In-person Workshops:
July 20–22: Brooklyn, NY
August 8–10: Winston-Salem, NC
Stipend: $500
PAST EVENTS
Methods in Personal Genetics and DNA Barcoding, DNA Sequencing, PCR, and Taq Supply Chain Production
Join us for a comprehensive introduction to popular experiments in polymerase chain reaction (PCR) and DNA sequencing developed by the DNA Learning Center (DNALC). Included are three experiments in personal genetics: Alu insertion Polymorphism, Bitter Taste Receptor Single Nucleotide Polymorphism (SNP), and Mitochondrial (Mt) Control Region DNA Sequence Variations. The DNA barcoding experiments uses DNA sequence variation in Mt or chloroplast genes to positively identify plants and animals. The experiments entail the entire data life cycle – including data generation, database searches, and analysis using the DNALC's bioinformatic tool, DNA Subway. The workshop introduces a new method to produce affordable Taq polymerase and to introduce biotech workforce skills into your classes.
June 20–23: DNALC NYC, Brooklyn, NY
June 27–30: Lansing Community College, Lansing, MI CANCELLED
July 12–15: Pierce College, Los Angeles, CA
---
In-person Workshops:
June 20–23: Brooklyn, NY
June 27–30: Lansing, MI CANCELLED
July 12–15: Los Angeles, CA
Stipend: $500
PAST EVENT
Pop-Up Training For Biology Educators: BYOE (Bring Your own Experiment) Nanopore Sequencing
Jason Williams and Anna Feitzinger, DNA Learning Center, Cold Spring Harbor Laboratory, NY
Bring your own experiment! Join us this summer for a three-day exploration of Nanopore DNA sequencing. The hand-held Oxford Nanopore MinION sequencer can generate up to 50 billion DNA bases in 72 hours for less than $1500. Nanopore's portability, ability to generate long reads (>1 million bases), and increasing accuracy make it a great choice for DNA and RNA sequencing, DNA modification detection, and metagenomics. Recently, Nanopore sequencing was used to deliver the first complete human genome—in time for the 20th anniversary of the first draft in 2003.
During this "Pop-up Training" we will be actively testing protocols as part of a concerted effort to make Nanopore sequencing accessible for biology educators. The focus will be on "working out the kinks" in a fun, informal, and collegial atmosphere. Travel support is available for qualified candidates. Apply by July 10th.
July 18–20: DNALC NYC, Brooklyn, NY
---
In-person Workshop:
July 18-20–22: Brooklyn, NY
Stipend: $300
Faculty who complete each workshop receive a stipend and will receive year-round mentoring and support as they implement in their classes, including free reagents and DNA sequencing. Faculty are asked to participate in a series of evaluation activities, beginning with workshop evaluation. Faculty who go on to implement in the classroom will also be asked about their experiences and those of their students. Support for travel for participants outside of commuting distance is available.
PAST EVENT
In-person
DNA Barcoding Workshop–Citizen DNA Barcode Network
Funded by the NIH NIGMS Science Education Partnership Award
The Cold Spring Harbor Laboratory DNA Learning Center (DNALC) is offering a five-day, in-person workshop on DNA barcoding for the community-science driven Citizen DNA Barcode Network (CDBN) program. Applicants to this free workshop should be confirmed collaborators of CDBN. High school teachers* on Long Island with an interest in implementing authentic research experiences with students through Barcode Long Island (BLI) are also welcome to apply.
*The Cold Spring Harbor Laboratory DNA Learning Center is an approved Sponsor of Continuing Teacher and Leader Education (CTLE).
August 1-5, 2022, 9:30 a.m.–3:30 p.m. EDT


Dolan DNA Learning Center

, Cold Spring Harbor, NY
Participants in this workshop will learn:
Introduction to DNA barcoding and biodiversity
DNA extraction
Polymerase Chain Reaction (PCR)
Gel electrophoresis
Sample collection and documentation
Bioinformatics–DNA Subway's Blue Line
Phylogenetics
Program implementation
The DNALC developed a Citizen DNA Barcode Network in collaboration with the New York Hall of Science. Just as the unique pattern of bars in a universal product code (UPC) identifies each consumer product, a "DNA barcode" is a unique pattern of DNA sequence that identifies each living thing. Science centers, nature preserves, and other informal science education facilities introduce DNA barcoding and biodiversity to citizen scientists as they obtain DNA sequences to identify potentially harmful, beneficial, and indicator insect species. Program participants provide important species barcode sequence and location information to global biodiversity databases that aim to advance range maps and show how species are responding to environmental change.
Sites of Major DNALC Faculty Workshops, 1985-present
This map shows the locations of the DNALC's faculty workshops taught over more than thirty years.
Open the map key map key to show/hide the years in groups of three. Click the check boxes to show or hide the years. Click the dots for information on host institution, year, and instructional level of participating faculty. Map can be opened full screen in a separate browser window by clicking the full screen icon at the upper-right.