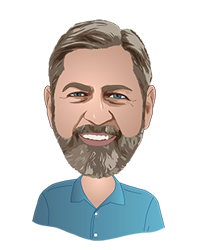 Dave Micklos, D.Sc.
Executive Director
DNA Learning Center &
DNA Learning Center NYC
Nothing in my precollege schooling in a leafy suburb of Baltimore would have predicted that I would end up at a high-powered research institute. I sat in the back row of biology class, where I regularly played cards. I often slept during my chemistry class because I stayed up late to watch the Dick Cavett Show. However, I got turned on to biology in a sophomore class at Frostburg State College, when I did a great dissection of the inner ear of a sand shark and debated the professor on her labeling of the parts on a practical. I also had an assistantship to help out on research on sea squirts and got hooked on bird watching. After completing an undergraduate degree in biology, I did service in the Peace Corps as a secondary science teacher at a government boarding school on the edge of the Kalahari Desert in Botswana. I returned to get a graduate degree in journalism, but my dream of becoming a science writer was dashed by a sharp downturn in science reporting in daily newspapers.
After a brief stint in opinion research at a Manhattan PR agency, I was hired by Jim Watson in 1982 to start the Laboratory's development and public affairs efforts.  However, when Jim was away on sabbatical in 1984, I became increasingly interested in education. Future Nobel Laureate, Rich Roberts, gave me a little space in his lab, where I worked with postdoc Greg Freyer to develop a set of simple experiments that would allow students to get their hands dirty with recombinant DNA. By the time Jim returned from England, I had managed to raise $60,000 to equip six local school districts for DNA experimentation and to train the first group of Long Island teachers.
By summer 1986, we had a spiffy "Vector Van," loaded to the ceiling with pipets, centrifuges, and water baths, which we took on a nationwide training tour that ended at the University of California at Davis. In 1987 we won our first grant from the National Science Foundation, acquired a second Vector Van, and conducted workshops at 14 locations around the country. By this time it was clear to Jim that our DNA education program had to conform to his dictum of organizational evolution: "You get bigger, or you get smaller." So he determined that we should take over an abandoned elementary school on Main Street in Cold Spring Harbor Village. The Laboratory trustees were worried that a "DNA museum" might be a little frumpish, and perhaps overly focused on Jim, so we came up with "DNA Learning Center."
Of course, none of us really understood what a DNA Learning Center (DNALC) might entail, and we only had about half of the first year's lease funds in hand. Nevertheless, by spring 1988 we conducted the first lab field trips during which students dissected viral DNA or inserted an antibiotic resistance gene into bacteria. Thus, we became the first place in the world to routinely do DNA manipulation experiments with precollege students. Since that time, more than 400,000 students have performed these and other experiments at the DNALC without mishap, proving the relative safety of DNA methods.
Now, I spend most of my time writing grants and looking after the DNALC's $4 million annual budget and staff of 25. I devote a lot of energy to developing computer infrastructures that can allow large numbers of students to work independently with biological data. The DNALC has thrived and evolved for 30 years, so I suppose it will survive another 30.
---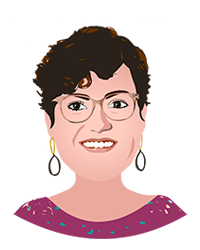 Kelsie Anson, Ph.D.
Educator
DNA Learning Center NYC
Growing up in rural Wyoming, the best family vacations were our semi-regular trips to Yellowstone National Park. We went to hike and to view wildlife, but my favorite part was learning fun science facts at the visitors' center. I was especially excited about the thermophilic bacteria that lived in the hot springs—where one of our most important DNA engineering molecules, Taq polymerase, comes from!
My scientific curiosity led me across the country to Colgate University, where I completed a degree in molecular biology while learning how to play water polo. My senior research project looked at how genetics might dictate social behavior in an ant colony. After graduation I worked as an analytical chemist for an environmental testing company before taking a research position at Rocky Mountain Laboratories in Montana, where I studied prion diseases, which are deadly brain diseases most common in elk herds in the Western US and Canada.
I completed a Ph.D. in biochemistry in 2020 at the University of Colorado in Boulder. My research used fluorescent sensors to measure fluctuations of zinc ions and determine the role these ions play in crucial cell signaling pathways. While at the University of Colorado, I also created an interactive teaching case study where undergraduates learned how to genetically engineer bacteria to break down environmental toxins. I also helped middle schoolers learn about optical physics and occasionally starred on the podcast Buffs Talk Science.
I moved to Brooklyn in 2021 to work at DNA Learning Center NYC. I am excited to share the story of where Taq polymerase comes from to the next generation of scientists!
---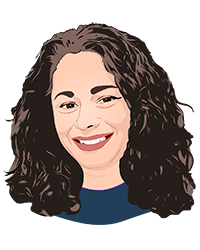 Elizabeth Asaro
Receptionist
DNA Learning Center
I grew up on the beautiful beaches of Long Beach on the south shore of Long Island. I went to Ithaca College in upstate New York where I received a Bachelor of Arts in public communication. I spent my summers in Ithaca enjoying nature, climbing waterfalls and gorges. After I graduated, I was fortunate enough to have a fantastic adventure backpacking in Europe for six weeks with my closest friends. On return, I started a career in sales, starting in telecommunications, and ending up in pharmaceutical sales. After having my second child in 2008, my husband and I decided that I would stay home and raise our children for a while. Having grown up a latch-key kid, this was very important to me. My third son was born in 2012 which further delayed my return to the work force.
As I wanted to enter back in slowly, in 2019 I started working as a teaching assistant in my children's school district. I love working with children, but after a few years (add COVID-19 to the equation) I decided it was time for a change. That is how I landed here at the DNA Learning Center.
---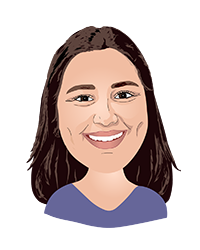 Allison Astudillo
Lab Manager
DNA Learning Center
Since I was a young girl, I have always showed great interest in STEM. and would seek opportunities to go to science museums as much as possible. That passion was fostered throughout my life, encouraging me to pursue a career within the scientific field. Upon graduating high school, I attended Monmouth University to receive my Bachelor of Science in health studies with a minor in biology. My time spent at Monmouth allowed me to work within several laboratories, including anatomy and physiology, immunology, chemistry, and microbiology. Additionally, I had the opportunity to sit in on several tumor boards at Jersey Shore University Medical Center. With a strong educational emphasis on medical knowledge, upon graduating I joined the healthcare workforce as a medical scribe, only to be faced with a life-threatening pandemic. While working full-time as a scribe, I completed my Master of Arts in medical science with a specialization in molecular medicine, and although it was gratifying to help others when sick or injured, I knew after receiving my graduate degree that my passion for science required an environment that had greater focus on laboratory-centered work. After two years of serving on the frontline of the pandemic, I began working as a microbiologist for a pharmaceutical company testing a variety of medicinal drugs, where I was able to expand my experience working within a fully-functioning scientific lab. As a woman in STEM, I am constantly seeking ways in which to expand my horizons within the scientific field and that is how I came across the position of lab manager at the DNALC. I was soon hired for the role and began working with Cold Spring Harbor Laboratory in May of 2023. Working at this historic institution has been one of the most fulfilling experiences thus far in my career, and I look forward to contributing my expertise to the DNALC while I also pursue my Ph.D.
---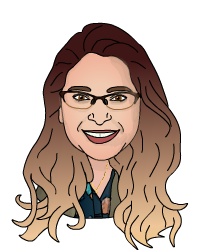 Elna Carrasco-Gottlieb
Educator
DNA Learning Center
My first visit to the American Museum of Natural History in New York was when I was five years old.  As I walked through the halls of dinosaurs on the fourth floor, I felt as though I was meeting old friends. Most little girls might run from the 15 ft tall skeleton of T-Rex, but I thought he was beautiful. That was the beginning of my love affair with science. I became fascinated with the world, the universe, and the evolution of all living things.
I received a Bachelor of Arts degree in earth and space science with a biology concentration and my NY State secondary science teaching certification. In my graduate studies in the department of Ecology and Evolution at Stony Brook University; I worked with my mentor, Dr. Catherine Forster, who is an expert in dinosauria. We related environment to predator-prey ratios on fossils from the Judith River Formation in Montana. This is how I became pretty good at identifying dinosaurian teeth (my favorite tooth was from a fetal stegosaurus—it was smaller than a caraway seed and looked like a flower under the stereoscope). 
In 2000, my search for adventure led me to Cold Spring Harbor Laboratory's DNA Learning Center, where I began as a Middle School Educator. What an adventure it has been!  I traveled to Singapore to train teachers, and I was also able to conduct research in Belgium and Italy for our new exhibit featuring a 3D printed replica of Ötzi the Iceman.  I have created new lab experiences and week-long workshops, ranging from genetic engineering to forensic science, for local and international students. 
Ever since I entered the front entrance of the little "school house" on 334 Main Street, Cold Spring Harbor, I have been exploring the question "How did we get here" through the doorway of evolution. The key to this doorway is in our own DNA. What a wonderful place to learn the secrets of life while sharing our knowledge with the future of our world, our children!
---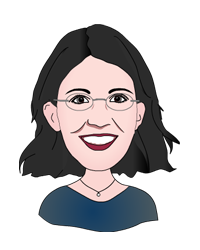 Lauren Correri
Administrative Manager
DNA Learning Center
I was born on Long Island and raised mostly on Long Island, save for a five year stint in northern Virginia during my teens, but since northern Virginia is full of people fleeing the tri-state area I hardly noticed the difference. I graduated from high school in Virginia and returned to Long Island to attend college. I received my bachelor's degree in history from Adelphi University. I then moved on to Sarah Lawrence College for a master's in women's history, but life got in the way. I plan to resume someday: in the meantime I'm continuing research on my thesis.
Career-wise, I've worked in an administrative capacity for a firm specializing in background investigations and an insurance agency. In the future, I'd like to either teach or work in a museum setting, so working here at the DNALC, which has elements of both, is really wonderful to me.
In my free time, I read, write, draw and make occasional stabs at knitting. I'm also trying to teach my bratty German Shepherd, Emma, how to behave herself in polite society: so far it's not working. I'm also working on improving my Japanese: maybe this year I'll memorize enough kanji to be able to read on a fifth-grade level. Ganbaru yo!
---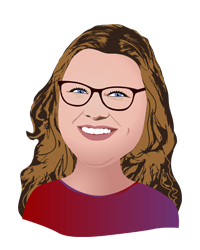 Kelly Eames
Partnership Manager
DNA Learning Center
Growing up I always knew I wanted a career in STEM. I had approached nature with a sense of curiosity and wonder. Having grown up on the east end of Long Island, a decent amount of wildlife entered my backyard. By the time I was in the 4th grade, I had become the unofficial wildlife manager of the neighborhood. I would regularly be called by neighbors to remove snakes from gardens and possums from sheds. Later that year I participated in a school-wide "career day"—my dream job at 8 years old? Zoologist.
I have my parents to thank for always encouraging my scientific endeavors. It was my mother who first introduced me to genetics and microbiology—and more importantly the DNA Learning Center. She had heard from a friend at work about "this place that offered Saturday science programs for people", and signed us up for the next available session. We had so much fun, and learned so much in the matter of a couple hours, that I knew I had to come back for the week-long summer camps.
Flash forward a couple years and I was using the skills I learned at the DNALC in my college courses. In 2013, I graduated with my bachelor's degree in biology and chemistry and little clue of what direction to take afterwards. I knew that I wanted to further my education, I loved traveling, and I wanted to make a difference in this world. With all of that in mind, I decided to pursue my master's degree in Ireland at Trinity College in Dublin. The program was heavily focused on biodiversity and wildlife conservation. When it came time to decide on a research topic for my thesis, I couldn't help but think of a quote by Baba Dioum I had read years ago: "In the end we will conserve only what we love; we will love only what we understand; and we will understand only what we are taught." To me, the importance of community education in STEM has been long overlooked. While research is vital to better understanding our world, the results of said research don't mean much at all if the information can't be portrayed to the general public. I believe that everyone is entitled to a quality STEM education—regardless of race, class, or ability.
I have now found myself back at the DNALC ten years after my last summer camp, working alongside people who also value equitable STEM education. Some of my colleagues are the people who first introduced me to these topics in middle school. I'm excited to be back and offer the same opportunities to students today.
---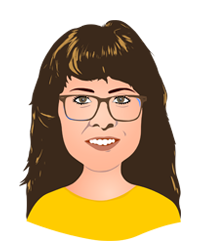 Anna Feitzinger, Ph.D.
Assistant Director, Science
DNA Learning Center NYC
My career started when I was a teenager, working at my local library on the south shore of Long Island. After high school, I attended City University of New York, Hunter College and took an array of classes without much direction—art history, economics, astronomy. However, the year I pondered majoring in anthropology, I became consumed with understanding the mechanics of life and started taking science classes my second year. I ended up in the Chemistry department and part of a Quantitative Biology focus that allowed me to take classes in computer science.
After graduating, I took a position as a research associate at the Skirball Institute at New York University in the Developmental Genetics department. I swiftly fell in love with developmental and molecular biology. I never tired of imaging a glowing population of cells migrating across a live developing zebrafish embryo. This experience prompted me to pursue a Ph.D. I moved across the country to attend University of California, Davis for graduate school. At Davis, I joined an evolution of development lab in the Evolution and Ecology department. My interests in quantitative and developmental biology were united as I worked on characterizing the natural variation of gene expression of early stage fruit fly embryos.
During my time at University of California, Davis I worked as a teacher's assistant for a Genetics and Molecular Biology lab course. It gave me joy to communicate science and guide students during their first DNA extractions, gel electrophoresis, cloning, and fruit fly crosses. I am excited to now be back in NYC as an educator at the DNALC NYC in Brooklyn. It is a joy to be able to spend my time teaching the next generation and share my enthusiasm for science.
---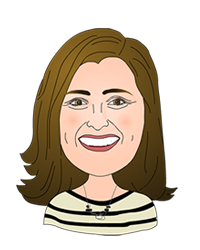 Cristina Fernandez Marco, Ph.D.
Manager, External Collaborations
DNA Learning Center
I grew up in a beautiful coastal town called Santander in Northern Spain where there are amazing mountains, green lands (it rains a lot), and pristine beaches. Santander is in the province of Cantabria, which is unofficially known as "Cantabria Verde", or "Green Cantabria".  If you look at any of the pictures of Cantabria, you can see why we had no choice but to love nature. My parents were born in different remote villages of the same province, so we were lucky to spend a lot of weekends and summers in the greenery that surrounded the city. I guess it is pretty obvious what my favorite color is.
I studied in the University of Malaga, and majored in biology. During those years, I hiked a lot—pretty much every weekend and I realized that plants are one of the most interesting organisms to study: they make oxygen for our planet, they are able to evolve and adapt with their roots attached—how cool is that? Their diversity is amazing, and they manage to reproduce using insects, wind, and humans.
I did my Ph.D. in plant pathology studying the genetic diversity of viruses affecting major crops on the Southeastern region of Spain. I became really good at using white flies as vectors for the viruses.
Fast forward a few years, I moved to Cold Spring Harbor Laboratory as a postdoctoral fellow. This time I chose to work on basic research using model organisms. Arabidopsis thaliana and maize helped me to characterize mutants affecting leaf and embryonic development.
Where does my education fit into the world of teaching? My father was a middle school teacher, and ever since I can remember teaching has been a very big part of my life. While I was in high school and college, during the summer sessions I learned a lot by helping my father tutor his students. When I moved to the United States, I taught genetics and biology at a number of colleges and universities in New York City and Long Island.
Now in 2015, I am very proud to be a part of the Cold Spring Harbor Laboratory DNA Learning Center making science accessible to the general public. On a personal note this is also the year my son Rohan was born. More celebrations!
---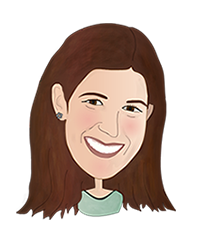 Jennifer Hackett, Ph.D.
Manager, Student and Public Research
DNA Learning Center NYC
I grew up in Ohio and spent most of my childhood building tree houses in the woods and riding bikes. I had very little idea of what I wanted to be when I grew up, and no one in my family had a career in science. In school, I loved logic puzzles but didn't realize that science is all about solving puzzles until high school. In 9th grade, we almost exclusively conducted experiments in science class and I was amazed to discover that we could figure out the nature of atoms for ourselves, even though we couldn't see them. That experience gave me a new way to think about the world.
I studied genetics in college because I enjoyed the logic and because I appreciated being able to do research that might help cure diseases. At the time, the Human Genome Project was still years away from completion and the hunt for a single disease gene might take a team of scientists 10 or more years. I was lucky enough during a college internship at the Mayo Clinic to have the opportunity to make a very small contribution close to the end of a hunt for a gene for frontotemporal dementia. This experience gave me a deep appreciation of the vastness of the human genome and the myriad ways that changes in DNA may or may not cause disease.
Because I was hooked by genetics, I joined the Human Genetics and Molecular Biology graduate program at Johns Hopkins University School of Medicine. In Carol Greider's lab, I studied how the shortening of the repetitive telomere sequence at the ends of chromosomes can lead to rearrangements of other parts of the chromosomes. These kinds of mutations can cause cancer. This was the most complex puzzle I had yet encountered and I loved every moment of it. I also greatly enjoyed my postdoctoral research at Harvard Medical School developing a high-throughput way to turn off individual human genes to screen for genes that could be possible drug targets.
In my free time, I was increasingly volunteering with children and discovered that I was even happier working with children than I was in the research lab. I studied to be an educator and am happy to have taught science in NYC schools for 13 years. Figuring out the best strategy to develop each student's understanding is an ever-evolving puzzle. I am thrilled to join the DNALC for the opportunity to combine my passions for science and education and to support the next generation in developing a love for learning.
---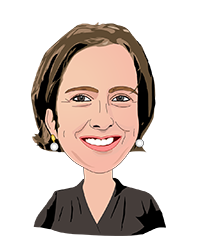 Carol Henger, Ph.D.
Educator
DNA Learning Center NYC
I've always had a love of wildlife, which eventually led me to a job as a zookeeper at the Bronx Zoo. I enjoyed working with a variety of animals, including gorillas, leopards, and otters. I loved using positive reinforcement to train them to engage in animal husbandry behaviors (go to scale, open mouth, etc.). One of my favorite species to work with was the pygmy marmoset, the world's smallest monkey. They are very cute and have distinct personalities. While I was working at the Zoo I also earned a master's degree in animal behavior and conservation from Hunter College.
After working for nearly a decade as a zookeeper, I decided it was time to learn more about wildlife conservation. I had always been interested in using genetics to conserve wildlife populations. I then attended Fordham University as a Ph.D. student, where I studied the molecular ecology of New York City coyotes for my dissertation research. After analyzing the DNA from coyote poop samples collected in NYC parks, I was able to describe their relatedness patterns, genetic diversity, and diet.
After graduating with my Ph.D., I went back to the Bronx Zoo for a postdoctoral position in their Molecular Lab. While working at the lab I created a DNA test to detect endangered big cats (tiger, cheetah, lion, leopard, jaguar, snow leopard) from bone samples. The test will be used to monitor the illegal wildlife trade and help to enforce laws against wildlife trafficking. I also created a portable DNA test to detect the saola, an elusive deer species found only in the Annamite Mountains of Laos and Vietnam. The saola has only been known to science since 1992, but is classified as critically endangered. The Saola Foundation plans to use the portable DNA test to detect saola DNA from poop samples to learn more about their population size and distribution.
Throughout my graduate and postdoctoral work, I've really enjoyed teaching others about DNA. It's rewarding to witness that spark of recognition when all of the material comes together and someone understands an important scientific concept. I'm thrilled to be teaching the next generation of scientists and can only imagine what they will discover!
---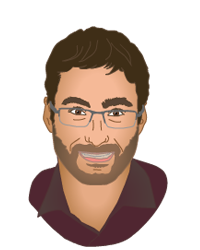 Daniel Jacobs
IT Manager
DNA Learning Center
I have a degree in computer science from Queens College. My interest in coding began in high school, where I took courses which taught me about front end web development. I took this knowledge into the first college I attended, Adelphi University, where I worked on the university web team as a student worker. I was studying physics at Adelphi University, and during my last semester there, I developed a passion for programming while taking both an introductory computer science course and a physics elective about the programming language MATLAB.
I learned many more programming languages once I transferred to Queens College, and tutored other students both through the computer science department and privately. I learned Python in order to help a physics professor at the college with his research on measuring the impact of certain factors on the sustainability of world peace. I am now working in the BioMedia Group at Cold Spring Harbor Laboratory to develop tools to aid students in learning the many topics taught in the DNA Learning Center.
---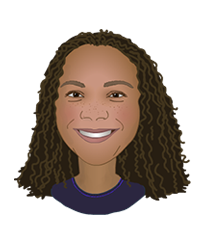 Brittany Johnson
Educator
DNA Learning Center
Years ago, while volunteering in the then Central Islip School District Mulligan Science Center, a DNA Learning Center educator came to do a lab with a number of students. After explaining my background, I inquired if I could teach one of the classes. Little did I know my first lecture taught on that day would become one of many.
As a child, I was inquisitive and observant, and read incessantly; so much so the loss of my library card brought on tears. I had a strong interest in music and science, and an overall love for learning and the outdoors. Early exposure to hospitals and medicine focused my interest on living things, and how they live without having to think to do so, because of the internal dance that occurs. I also wanted to understand the human body, and the states of both ease and "dis-ease" that we experience. In short, I wanted to know how things tick, and how to fix the clock if something affected its ability to tell time.
Looking back, I remember visiting the DNA Learning Center as a child and being captivated by the Anastasia Lab. I love mysteries, and so solving a case through science expanded my curiosity about DNA and heredity. I liked that there was order to the variation, a sort of biological cause to each effect. I then participated in a Summer DNA Program creating antibiotic resistant genes held at Central Islip High School, and am grateful for my own teachers, who made sure we had the opportunity and exposure to this style of learning. I graduated with an Advanced Regents Diploma, and then went on to receive a Bachelor of Arts degree in biology from Fisk University, and a Master of Science degree in biology medical sciences from Mississippi College.
Sometimes I reflect on when I used to worry about making the right decision regarding my future career when I was younger. When you have so many interests, how do you decide on just one? Being here has reminded me of this question, and provided an answer. Thanks to the varied backgrounds of my fellow educators, each day comes with the opportunity to learn something new in a field different than my own, and I am so grateful to be able to experience it.
The DNA Learning Center sparked an interest I never forgot, and driving up to the building felt like returning home. As an educator, it is my aspiration to encourage critical thinking, while creating an environment and an excitement for learning. To be able to help ignite a small part of that for the next generation, to me, is everything.
---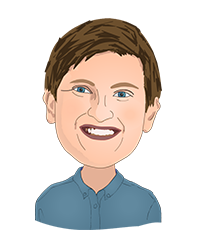 Arie Kazmierczak
Educator
DNA Learning Center NYC
The earliest research project I can remember was in 1st grade when I set out to answer the question "how did the dinosaurs go extinct?" Although it was not as ground breaking nor Nobel Prize-worthy as I believed it to be at the time, I was always encouraged by my parents to think and ask questions about the world around me. As I grew up and learned more about biology, physics, astronomy, and chemistry, my original questions were answered. However, for each question that was answered, another one took its place.
While working on my undergraduate degree in life sciences at Penn State, I worked as a swim coach for the Scranton Sea Knights. It was during this experience that I learned how rewarding it is to see the eureka moment of understanding and the excitement of helping someone accomplish their goals. This new found love of teaching and my passion for science led me towards earning a master's degree in secondary science education from The University of Scranton where I explored the science and philosophy of education.
Shortly after graduating, I packed up and left my hometown of Scranton, PA and moved down to Engelhard, NC and then later Raleigh, NC, where I taught high school earth science, physical science, biology, and AP Biology for the last six years. I have worked with a range of student learners throughout my career and my passion for science education has grown exponentially!
After getting married in 2022, my wife and I found ourselves wanting to be closer to home. When I learned about the DNALC, I knew it was where I belonged as an educator as it not only allows me to share my love and excitement of science with students, but more importantly, I get to encourage them to ask questions and be curious every day!
---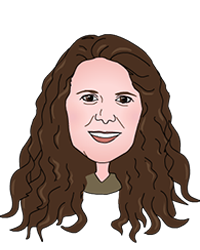 Susan Lauter
Creative Director
DNA Learning Center
I started at CSHL after my junior year at the Cooper Union for the Advancement of Science and Art as a summer photography intern in the Public Affairs Department. I spent my time wandering the grounds photographing the beautiful landscapes and architecture, popped into labs to capture candids of the scientists at work, documented the activities of the meetings and courses, and designed publications and brochures. I stayed on through my senior year, splitting my weeks between the CSHL campus and NYC's East Village. After graduating with a Bachelor of Fine Arts degree in 1986, I was hired full time that fall. I am always proud when I recognize my photos from that time in Lab publications!
I transitioned to the DNALC a year after it opened in 1989 to be an exhibit designer, and I got married a few months later. Over the years, I took on additional and varied responsibilities and I am now the Creative Director. I helped develop our in-house exhibits Story of a Gene (1995), The World of Barbara McClintock (1996), The Genes We Share (2002), the current exhibition featuring Ötzi the Iceman, Our Human Inheritance (2016), and a developing exhibition at DNALC NYC, What DNA Says About Our Past and Future (which also features Ötzi). I work with the BioMedia Group to develop our suite of digital resources, including websites and apps. I illustrated the textbooks DNA Science (1990) and Laboratory DNA Science (1996), and created the cover of Genome Science (2013). The BioMedia Group also produces printed materials including posters and banners, brochures, exhibit guides, and flyers, as well as webinars and videos. I still wander with a camera, capturing visiting students working in our lab and computer classrooms.
My role is ever evolving. I have been fortunate for nearly four decades to use art to advance the understanding of science at the DNALC and work with and support its amazing science educators.
My husband Marty and I raised three children, now all adults: Ryan followed in my wandering footsteps and now holds a BFA in photography; Marty earned a BFA in musical theatre; and Casey has a BS in kinesiology/exercise science and an MS in physician assistant studies. So, the advancement of art and science continues in our family's next generation!
---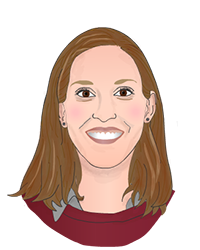 Allison Mayle, Ph.D.
Assistant Director, DNALC NYC
DNA Learning Center NYC
In elementary school, one of my teachers put a petri dish of water on the overhead projector and asked us to think about why the water "disappeared". I have a distinct memory of the moment when I realized that the water molecules got warm because of the light bulb and didn't want to be near each other anymore, so they spread out and turned into gas! From then on, I was fascinated by the idea of science as a process of figuring out why and how things worked, and I took every science class I could in high school.
I attended Michigan State University in large part because of the opportunity to do research starting as a freshman through the Professorial Assistantship program. I really enjoyed working in the lab, so I applied to Ph.D. programs and landed in the Molecular and Human Genetics Program at Baylor College of Medicine in Houston. In grad school, I studied the processes that control stem cell self-renewal (making more stem cells to maintain a pool throughout life), and how these processes go awry in blood cancers. This was an exciting time as CRISPR was coming on to the scene as a new method for gene editing, so I started working with this technique. I then moved on to a postdoc position at Memorial Sloan Kettering Cancer Center, where I continued to use CRISPR and study leukemia.
During my time in Houston I volunteered for programs that introduced high school students to careers in science and medicine, and at the Health Museum in the DeBakey Cell Lab where I guided visitors through a variety of science experiments. It wasn't until I was interviewing to be a Scientist-in-Residence in NYC that I realized I was more invested in making science accessible to non-scientists than I was in doing primary research myself.
When I came across the DNA Learning Center, I knew that this was a place where my firm belief that science is for everyone was shared. I found out that they wanted to develop a CRISPR course and would be hiring Educators and applied immediately! I'm excited to spend more of my time teaching and sharing science with students.
---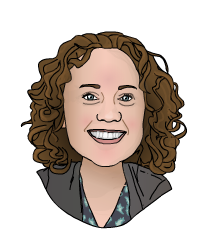 Amanda McBrien
Assistant Director
DNA Learning Center
Growing up, I was always surrounded by animals. There was my brother's pet rat, the family turtle and bird, and of course the dogs. There were always dogs! In fact, every year we had a new puppy because we are "puppy walkers" for the Guide Dog Foundation for the Blind. My family has raised puppies since I was in 6th grade, and also participated in the breeding program—having 2 litters of Labrador Retriever pups right in our computer room! This constant exposure brought out the animal lover in me, and I decided early on that I was going to be a veterinarian.
I most enjoyed classes in zoology, physiology and animal behavior during my undergraduate biology work at the State University of New York at Stony Brook. After two years of trying to get into veterinary school, I decided to move on with my life. I had to make a decision. What can I do with a degree in biology, and no interest in becoming a lab technician? Teaching was a logical, and surprisingly easy transition for me. I suppose all those years of teaching Sunday school have finally paid off!
Teaching at the Dolan DNA Learning Center is unique, in that I get to interact with different children every day and teach them some of the most exciting science they probably will ever be exposed to. I have the opportunity to learn more practical science than I did in any of my molecular biology courses in college, as well as the taking advantage of all the resources at the Cold Spring Harbor Laboratory.
My mother teases that she hoped I would take this job, so I could find someone at the Lab to clone her precious dog Brandie. But that will probably never happen.
---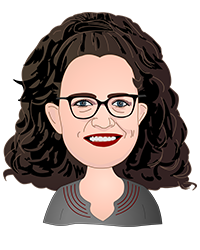 Christina Newkirk
Educator
DNA Learning Center NYC
I have loved animals ever since I can remember. In fact, one of my earliest memories is petting a cat. This love of animals is what first led me to become interested in biology, but biology was just one interest of many, including writing, theatre, history, and art. I could not picture myself devoting my whole career to a single interest. It was not until I graduated from the University of Iowa with a degree in English that I had a revelation: I wanted to do something where I could share my love of life science with others, using my disparate skills and interests to communicate to diverse audiences. I wanted to be a science educator.
This led me to New York University, where I earned my master's degree in environmental conservation education in 2014, and to New York City, where I have been living ever since. Over the last 10 years, I have worked in informal STEM education at institutions from the Bronx Zoo to the American Museum of Natural History to the New York Academy of Sciences, teaching classes on subjects from microfossils to forensic anthropology to students from preschool to grad school. I'm thrilled to be starting a new role at the DNA Learning Center NYC in Brooklyn, where I hope to share my love of biology with an entirely new audience at a new and exciting institution.
---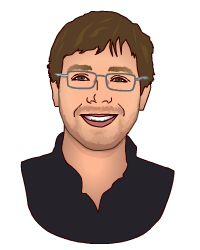 Jeffry Petracca
Educator
DNA Learning Center
I have been interested in insects for as long as I can remember. At a young age, I would have my mom read out of the Audubon Field Guide for Insects of North America while I fell asleep! This interest persisted throughout my childhood and pushed me onto the path for a career in science, and I dreamt of becoming an entomologist. I lived my dream and went on to graduate from Cornell University's School of Agriculture and Life Sciences in 2011 with a Bachelor of Science in entomology, plant sciences, neurobiology and behavior, and biological statistics. Now, when I'm not teaching high school classes at the DNA Learning Center, I'm the Curator of Entomology at the Long Island Aquarium's Butterfly Exhibit and Insect Zoo in Riverhead, NY where I get to work with exotic insects and spiders from around the world all day long!
During my undergraduate years, I discovered that I had a real interest in understanding how and why living things grow, behave, and change the way that they do. I became fascinated by how living things perceive the world around them, and how they use and respond to environmental cues through their physiology and biochemistry. In particular, I became interested how various animals perceive and use the Earth's magnetic field for navigation. My research focused on how monarch butterflies use magnetic fields for navigation and how Drosophila fruit flies might process this information at the biochemical level. Eventually, I hope to revisit these topics one day and work on getting a Ph.D. in molecular biology or biochemistry.
While research is very important, I realized when I was very young that sharing what I learn is just as important and way more fun! When I was 12 years old, I began volunteering at Sweetbriar Nature Center's butterfly exhibit in Smithtown, NY. It was here that I realized that not only am I captivated by the natural world, but I also enjoyed sharing that passion with others. I spent ten years at Sweetbriar teaching the public about butterflies, insects, and spiders. During that time, I also spent my school breaks and weekends volunteering for the American Museum of Natural History's butterfly exhibit. Now, I share my passion with the guests at the Long Island Aquarium and have done so for more than seven years.
I got involved here at the DNA Learning Center in 2017 as a taxonomist, identifying insects, spiders and marine invertebrates for the Barcode Long Island Project. I remember my first experiences at the DNA Learning Center back in high school, and how much fun I had, but I never dreamt I'd be working here! As it turned out, an educator position had opened up, and I joined the team here at the DNA Learning Center as a High School Educator. I hope to continue to share my passion for science with every student that passes through our doors!
---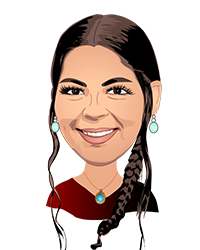 Tiffani Rushford
Educator
DNA Learning Center
Ever since I was young, I've had a deep curiosity about the living world around me. I would observe the different bugs that would wander in my garden, the birds singing and flying in the sky above me, and how the trees sustained life from mushrooms to squirrels. When I was young, I picked up on the connection between living things around me and needed to know how everything worked.
My interest in all things living started with animals. I enjoyed watching The Wild Thornberrys and Steve Irwin's Crocodile Hunter growing up. These shows taught me about different animal populations and where they live in the world. Naturally, I traveled to see these animals myself.
In 2018, I spent a month in Costa Rica volunteering at a wildlife rehab facility and cared for sloths, monkeys, coatis, birds, and small mammals by providing them with food, enrichment, and medical care. While in Costa Rica, I observed how CR natives cared deeply about the animals by protecting the environment. My time in Costa Rica taught me how important it is to preserve ecosystems so these animals can thrive.
In 2019, I started teaching as an Environmental Educator at Sweetbriar Nature Center. This job tied my two passions of animals and the environment together while creating a new one, teaching! This job was my favorite because I got to interact with and handle many different types of animals, just like Steve Irwin! I taught programs at Sweetbriar but had the privilege to bring ambassador animals all over Long Island to teach about our local environment and the different types of animals that coexist with us on Long Island.
In 2021, I received my Bachelor of Arts in environmental science from SUNY Purchase College. At Purchase, I had many of my childhood questions answered. I learned how living things worked from my biology courses and how all living things are intertwined in our biosphere from ecology. I also had the opportunity to write a thesis and conduct research on avian populations on north shore beaches.
I found my fit at the DNALC because I have a passion for science and educating others. I am excited to provide invigorating science lessons and labs for students and to inspire them to pursue their scientific interests.
---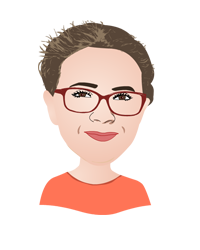 Donna Smith
Assistant Administrative Manager
DNA Learning Center
My initial interaction with the DNALC came when I was in elementary school. One of our class field trips had us split time between the Whaling Museum and coming to the DNALC. While at the DNALC, we watched the Long Island Discovery program that used to be shown here. At the time, just finding out how Long Island came into being from a glacier was really something! Little did I know that years later I would be working here.
Prior to coming to the DNALC, I worked in the pharmaceutical industry for 12 years. While I was on the administrative side of things, it gave me a deeper understanding of how pharmaceutical products are made and how they impact our daily lives. Much of what I learned there gives me a deeper appreciation of what the DNALC does with the many programs it offers for students and for the general public. The feedback from the parents about how much their children enjoy the programs is what I enjoy hearing the most.
I was born and raised in Huntington for most of my life. I attended college in Pennsylvania at Moravian College, now Moravian University, where I obtained a Bachelor of Arts degree in history with a minor in music.
In my spare time, I enjoy reading and listening to music. Lately, it's been mostly classic rock, some of the newer alternative music and some jazz mixed in that I've been listening to. When I'm not doing that, I'm watching whatever sports seasons are in session, from baseball, football, hockey and auto racing. You can also find me watching Jeopardy or whatever classic film or television show is on too.
---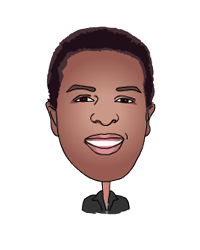 Jason Williams
Assistant Director, Diversity and Research Readiness
DNA Learning Center
I don't think I have ever read a biography, nor have I written one much more than the few sentences I hope to share with you here. Perhaps in the hundred or so pages of a book styled in this peculiar genre, may a reader gain some sense of understanding about the person's life contained therein. My opinion has been that each person's life, or at the very least my own, is such a dynamic evolution of chance and circumstance, that it is unwise to let history dictate outcome.
But philosophical quibbles aside, let me tell you at least a little about myself. Born and raised on Long Island, New York, I imagine I have found ideal surroundings for a "career" in science. I am not sure how I first got interested in science, but I had my own television when I was young, and without cable, PBS was the only channel I could get reception on. Hours of nature shows, broadcasts from the New York Philharmonic, and Julia Child, may have contributed to my interests (and modest talents) in science, classical music, and cooking.
My elementary/pre-school teacher still recalls me giving spontaneous science presentations to our small private school class. I also remember growing dismay at the shrinking size of the science aisle of the Toys "R" Us on trips with Mom to buy telescopes and chemistry sets. So, I guess science was destined to become my principle academic pursuit.
I enjoyed participating in various science projects and managed a win a few awards locally and nationally, and even had articles about my projects appear in various places, from the local school newsletter to the New York Times. All chance and circumstance I suppose, but maybe a clue as to what I should do. Graduating from the Half Hollow Hills School District, I attended the State University of New York at Stony Brook.
At Stony Brook I spent just about my total undergraduate course doing research in the university's ecology and evolution department studying plant phylogenetics and systematics. I then had the good fortune to arrive at Cold Spring Harbor Laboratory, after graduating with a degree in biology. At Cold Spring Harbor I worked with the molecular genetics of plant development in Arabidopsis. Another roll of the dice gave me the opportunity to also work in cancer research, looking into underlying molecular dynamics of prostate cancer.
Well, if you are willing to read this far, you might as well take the time to meet me personally at the Learning Center, because I would not want to bore anyone with more details. Perhaps I can leave you with the following two comments.
First, science tends to push its practitioners into very specialized modes of thought. Not that this empties people of their creative aspirations, but it has its benefits and costs. Now that stem cells (cells that retain the ability to become almost any other type of cell) are the subject of intense study in biology, maybe there is something to not being so quick to differentiate. Or put another way, maybe it's not the destination but the journey.
Second, especially to any students reading this, be sure to be balanced and well read. Science is great, and its success is obvious. Still, science, just like any other human inquiry into knowledge, cannot hold a monopoly on truth. It is undeniably clear that you will need a basic understanding of science, to exist in the 21st Century, let alone have a good chance at success. Still other areas of human existence, art, music, whatever your dreams are, have validity. Pursue your interests, understand science, but don't let it become unexamined or unquestionable. Most of all, have fun!
---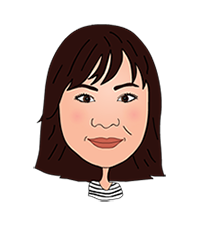 Chun-hua Yang
Associate Design Director
DNA Learning Center
It was my last year of elementary school, my mom signed me up for an art enrichment program admission exam at a junior high school outside our district in Taipei. I was admitted to the program and it was the beginning of my journey in art. I was then on track for continued art training in senior high school. Eventually, that led me to studying art at the university.
I always knew that I would go abroad to see other part of the world and after I graduated from college, I came to New York and to study computer graphics and multimedia. I then took a position at CSHL's DNA Learning Center helping with web development and interactive media for its science education outreach mission. I didn't have science background and was not really interested in biology when I was in school. However, I am very fortunate to learn real science from the best educators at this world-renowned scientific institution, so I can create animations to help people understand science. I think that's pretty cool! I also have had the opportunity to meet and video interview many outstanding researchers, including Nobel Laureates, for our educational materials.
The DNALC is a very unique place to work, especially as a "multi" media designer. I started the job creating animations, but my tasks have extended from interactive media to desktop publishing and exhibition design. From photography, videography, online video, to live steaming media and webinar support. I also help plan and develop DNALC's signature lab classrooms around the world, and assist with international collaborations. I am sure many other "multi" tasks await to explore, as we always try to be on top of what we do.